Everyone loves reading about a couple that is moving way too fast. And the tabloids are going nuts over Bieber and Baldwin, and Ariana Grande and Pete Davidson. Oh, I don't think that most people eat up the gossip for their love. I think they like to see how everyone knows how destructive making an impulsive choice like getting engaged after a month can be.
Because Love makes you do some crazy things, but infatuation will make you do things that will get you checked into an Asylum. Just like everyone is waiting for either Justin Bieber or Haley Baldwin to file for an annulment, everyone was waiting for America's favorite couple to crash and burn–Pistol Pete and Awesome Ariana (more like Pitiful Pete and Awful Ariana).
But, some have speculated–some being me and my sister–that it all might have been fake. I wouldn't say I am a conspiracy theorist persay, but more I do believe that the government has secret artificial intelligence that's living among us and gathering information on everyone.
The Timeline of events that Happened was Way too Coincidental:
Ariana Grande's entire relationship was covered by the tabloids on a day to basis, literally from the moment of their relationships inception. Ariana split with Mac Miller in early May. Shortly after, Pete Davidson is approached by Scooter Braun–manager to both Ariana Grande and Justin Bieber–who tells him that Arana Granda is very interested in Davidson said he "couldn't fucking believe it." Yeah..neither can we.
Davidson and Grande then hangout at an SNL afterparty–4 days after she announced her and Mac's breakup on Instagram. And then 4 days after that Davidson announced on his Instagram that he and his girlfriend (Larry David's daughter…gonna be a real career booster breaking her heart). And then 4 days after that the two announced their relationship together! The power of 4s! The tabloids went nuts for the story. It's so juicy it seems…unreal.
They begin doing late night interviews  professing their love like Katniss Everdeen and Peeta Mellark (Peeta Davidson lol)–and everyone believes that their love is strong and true because Pete Davidson is that guy who is too high, shameless, and brutally open to lie.And Ariana Grande acts like a little girl that is too "innocent" to exaggerate their love.  You know who else had to exaggerate their relationship? Peeta and Katniss.
The two have done about a bazillion things to keep them as the Prom King and Queen of the media. EX: Pete talking about how amazing their sex is, Ariana mentioning his large dong, and Pete telling the world that he's stunned that Grande allows him to stay at her house considering she is so much richer than him. Endless comments we're made on one another's Instagram about their love The two got numerous tattoos for the the other, a few of them matching.
Fact: 100% of couples that get matching tattoos regret it. You never hear
Grande and Davidson are engaged less than a month of her announcement of her and Mac Miller's breakup. Less. Than. A. Month. We knew Pete Davidson was impulsive, "because fuck it," he always says–but damn…how high were you man?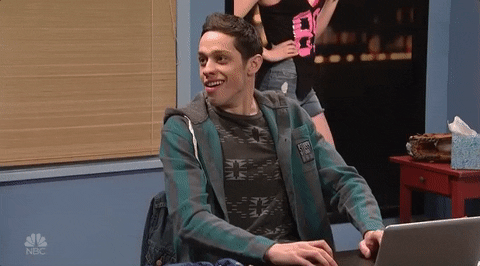 And after that, the media just came everywhere about their engagament. Pcitures of their wedding ring go viral, reports of Grande's liked tweets are studied for as much information as possible.
On June 19th, one week after their engagement, Ariana drops her album, Sweetener, and it has wild success–it debuts at number 1 on the billboard charts.
At this point, the couple seems to be unavoidable for those with access  to the internet. The day after her album release, Pete and her get matching tattoos. Nothing like making permanent markings to your body as a gesture of your love for something that is inevitably going to destruct.
The Grande and Davidson coupley stuff takes a back burner at this time to Baldwin and Bieber as Baldwin and Bieber are engaged on July 7th, and married on the 13th.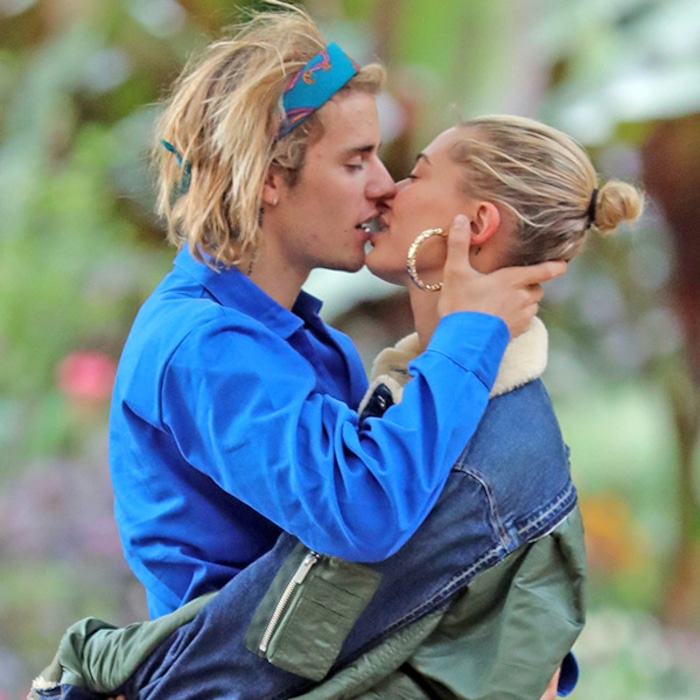 The media goes bananland. Girls everywhere are sad. One has to wonder if the common factor (Manager Scooter Braun) has anything to do with these attention-drawing quick marriages.
Just after that, Mac Miller passes away on September . Ariana apparently took it very hard as she always tried to help her ex with his sobriety. Despite the news just breaking, Ariana and Pete split up over a week ago because, "Ariana has been devastated and Pete couldn't handle it. She realized she needs a grown-up who can support her and that's not him."
Ariana plans to go home to "be with her loved ones and work on her new album without a deadline." She also said that she will be taking a break from the public life for a while.
The Theory:
I personally believe that Ariana Grande used the wild roller-coaster of absolutely awful decisions that was her relationship with Pete Davidson as a publicity stunt to garner attention towards her because she was dropping her album. Other than going on late night talk shows or doing random interviews or throwing up a "download my album next friday!", musicians can't really sell advertisements. So, if you think about it, one way to get some free advertising is just to get yourself in some E-news…because every time someone writes an article about an artist, they'll mention at some point in the article about the album dropping they just will because it's something relevant happening that person's life.
What Confirms the Theory
1.  Scooter Braun is Justin Bieber and Ariana Grande's manager. It makes sense that both couples that got engaged right away–garnering a ton of attention–would have the same manager.
2. . Scooter Braun approached Davidson about the relationship. Doesn't it seem odd for a manager to be controlling someone's romantic life? You're telling me that Ariana, or someone in her posse, didn't know someone else famous that could get Pete's number? Or Slid into his DM's? I know he doesn't like social media but hot damn, I am sure he'd have liked that.
3. After being approached by Braun, Davidson broke up with his girlfriend (Cazzie David) after two years of dating. Two years! Dropped just like that after one conversation…I know it's Ariana Grande, but damn…kinda sounds like there was something else involved.
4. Ariana Grande went to Pete Davidson's SNL show on Saturday and hungout afterward's with Davidson and their friends. Fox reported that the couple actually broke up a week ago and it was just announced the other day. Yet, the couple was looking couply as ever at the SNL show after party.  Grande's people have since said that she was there so none of their friends would think anything is wrong between them "as they didn't want their breakup to get publicity." Are you kidding? What a brutal excuse. Can't Davidson just tell their friends that she is feeling under the weather? And I really don;t know any boyfriend that can stand being in the same room with their ex-girlfriend that literally just dumped them. Wouldn't the perfect excuse to throw people off of the trail that they want publicity to say that they were actually trying to shield publicity? It's all very coincidental.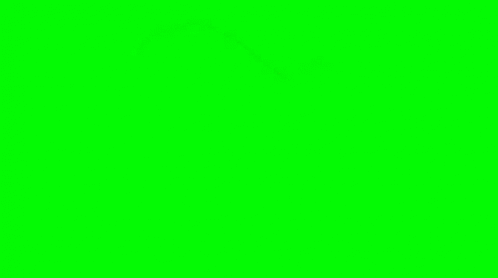 5.  Haley Baldwin commented this on Scooter Braun's instagram picture he posted of him and his wife:
This is just BEFORE Bieber and Baldwin got together. So we know Braun brought them together. The man might be a publicity genius.
6.  Just after the Ariana Grande and Davidson split, reports today have come out that a source has said that Justin still is not over Selena Gomez–causing problems between him and Haley. The timing is wild.
7. Scottie Braun aspires to be, "a major media mogul." And Scooter is known for his "aggressive online cross-promotion between clients." So their manager's forte is promoting his client's by having them interact? Interesting.
8. Multiple times, Ariana Grande has been accused of moving too fast with Pete, especially after Baldwin and Bieber got engaged. And Multiple times, she has defended herself in anger. If you accuse someone of something that isnt true, their first reaction isnt to get angry and defend themselves. The normal reaction is deny the accusation with confusion about how they arrived at the accusation. Or they find the accusation almost comical because they find it absurd. People that get defensive because they know the accusation is true. Ariana fighting online with random twitter trolls about the legitimacy  of her and Pete's love. Sounds like someone feels guilty.
9. Ariana Grande has told a fan on Twitter that the music she is making is "sick."