Described as the embodiment of the new age of the American-anomaly, "Sean McNamara is the 'hardest working couch potato east of Iowa.'
Sean was a fat kid; the pounds accrued him the nickname, 'chocolate cake' in 8th grade. The name was wildly popular. Everytime someone addressed him was a painful reminder of the disproportionate nature of his 5'7" big fat body–the only think you about him considered 'big.' The name carried over to high school.
Three years later, Sean was being recruited for college lacrosse. Though he wasn't tall enough for DI, the word among DII and DIII coaches was, 'what he foregoes in size, he makes up for in field-vision, coach-ability, ball control and protection, and tremendous speed.' Coaches liked the narrative as well, making McNamara an easy sell to head coaches–considering McNamara dropped 80-punds in three months, then slowly built up 20 pounds of muscle. One recruiting camp nicknamed him "the silver bullet. Though small, he was sturdy and fast enough to inflict murderous damage.
McNamara dangled a commitment to a few schools, but ultimately friend zoned them for the more traditional college experience, listening to the advice of Mr. and Mrs. McNamara and a trusted history teacher. Chocolate Cake was now a term of endearment. Sean was like every hot girl with an ugly guy–he never really  was going to give them a chance, but liked the feeling of being desired.
At Pitt, McNamara declared as a History major WAY too early (2nd semester, freshman year), thinking he wanted to teach as his favorite high school teacher did. After realizing studying history is just a bit more than reading Wikipedia type stories about things that happened, McNamara soon realized that being a History major is not only uninteresting, but rather, it is enough to make you want to forfeit a limb to do something else for the rest of your life.
McNamara's dad, Mr. McNamara Esq., lives an enjoyable life, so he decided that law school was the next life-step. However, he and his father are notorious for being identical. The two are known for their talkative, always joking personalities. Both understand how useful comedy can be from a professional standpoint. Mr. McNamara, Attorney at Law, used jokes to build close friendships with clients, ease tensions, reconcile after angry negotiations, etc, to build a nationally recognized, and award-winning law practice. Despite the success, Sean has alway felt that his father's humor, yet detail-oriented personality would've made him successful in entertainment, in addition to enjoying his life a bit more.
Thus, in an effort to get involved in the entertainment business, Sean decided to put everything into that over the course of the summer of 2018 before committing to law-school or any position.
UPDATE: His mother has a connection to a quality assurance position at a major Pharmaceutical company (the job requires experience in quality assurance thought they are willing to turn their heads).
However, Sean affirmed that his risky gamble on himself was the smarter choice than walking into a guaranteed job that required doing next to no work for a lot of money for a wildly networked company in the greatest city on Earth. Sean wants to have an EMPIRE state of mind, not to assure a good quality start to the rest of his life. Yeah, let's just make sure he starts a health insurance plan too. No thanks…Sean'd rather assure the quality of the highly controversial political motives behind the alt-adjacent's contribution of Deez….
…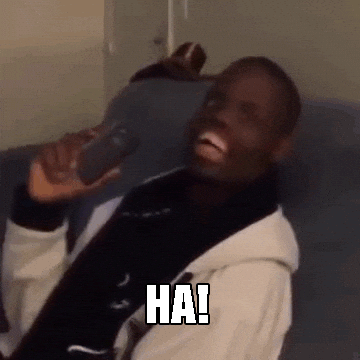 When he asked what would happen if he turned down the position, she said this, more or less:
Sean told her that he doesn't know the first thing about quality assurance. The only thing he can guarantees that he'll basically BS his way through, like Creed.
After the one quality check Sean actually has to do:
Sean can't wait to teach the youths about checking reading Yahoo! all day.
Maybe instead of Quality Assurance Sean could work for Yahoo advertising….he already has the perfect slogan: "Yahoo! The only website that isn't blocked at work!"
Contact if you have any questions or need someone to talk to.